Elgeti Engineering Contact Persons
---
Dipl.-Ing. Hagen Elgeti, MBA
General Management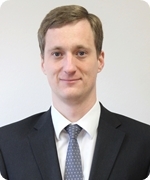 ---
After his studies in mechanical engineering from 2000 to 2003 at RWTH Aachen, Hagen Elgeti worked until the end of 2008 as research assistant at the Institute for Machine Elements and Machine Design (IME) of RWTH Aachen, where he was predominantly concerned with damaged components of drive trains and environmental friendly tribological systems. After that and until founding Elgeti Engineering GmbH in 2009, he worked as as managing director of a university-associated consulting company.
Apart from his function as managing director, Hagen Elgeti is mainly responsible for supplier development.
---
Sigrid Whitmore, M.Sc.
Branch Manager USA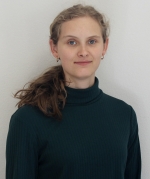 ---
Sigrid Whitmore studied mechanical engineering at Virginia Polytechnic Institute and State University and at Technische Universität Darmstadt where she earned the degree of Master of Science.

Sigrid has managed our branch in the USA since January 2019. She is the first contact person for our North American customers and in particular responsible for condition monitoring and on-site inspections. In addition, the is involved with the mechanical development of test rigs.
---
Sanket Yadav, M.Sc.
Product Development and Test Engineer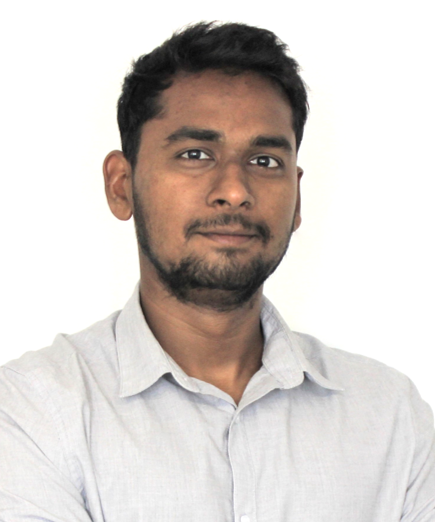 ---
Sanket Yadav studied mechanical engineering at the Indian Institute of Technology (IIT) Bombay before coming to Germany. He worked with us first as a student and then wrote his master's thesis with us to earn his Master of Science degree from the RWTH Aachen.
Sanket joined our team as a full-time engineer at our HQ in Germany in April 2021. Apart from test rig development, his role includes management, maintenance, and upgrades of the existing test rigs in our workshop. He is also responsible for conducting tests through mounting the samples and programming test parameters.
---
Rina Gjocaj
Accounting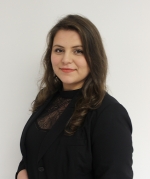 ---
Rina Gjocaj joined our team in August 2016 and is in charge of accounting.
---