Ansprechpartner
---
Dipl.-Ing. Hagen Elgeti, MBA
Geschäftsführung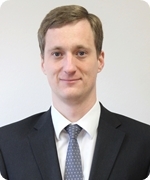 ---
Nachdem Hagen Elgeti von 2000 bis 2003 an der RWTH Aachen Maschinenbau studiert hatte, war er bis Ende 2008 als wissenschaftlicher Angestellter am Institut für Maschinenelemente und Maschinengestaltung (IME) der RWTH tätig, wo er sich überwiegend mit schadhaften Antriebsstrangkomponenten aber auch mit umweltverträglichen Tribosystemen beschäftigte. Es folgte eine Beschäftigung als Geschäftsführer einer hochschulnahen Beratungsgesellschaft, an die sich die Gründung der Elgeti Engineering GmbH im November 2009 anschloss.
Neben seiner Tätigkeit als Geschäftsführer ist Hagen Elgeti in der Elgeti Engineering GmbH vor allem für die Entwicklung von Lieferanten verantwortlich.
---
Sigrid Whitmore, M.Sc.
Standortleitung USA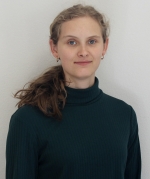 ---
Frau Sigrid Whitmore studierte Maschinenbau an der Virginia Polytechnic Institute and State University sowie an der Technischen Universität Darmstadt und erlangte dort jeweils den Abschluss Master of Science.

Seit Januar 2019 leitet Frau Whitmore unseren Standort in den USA und ist damit die erste Ansprechpartnerin für unsere nordamerikansichen Kunden und insbesondere verantwortlich für die Anlagenüberwachung und Inspektion vor Ort. Ansonsten beschäftigt sie sich mit der mechanischen Entwicklung von Prüfständen.
---
Khouloud Radouch
Standortleitung Deutschland
---